Rohnert Park Chamber Of Commerce Business Directory
Rohnert Park Chamber of Commerce
Rohnert Park Chamber Of Commerce Business Directory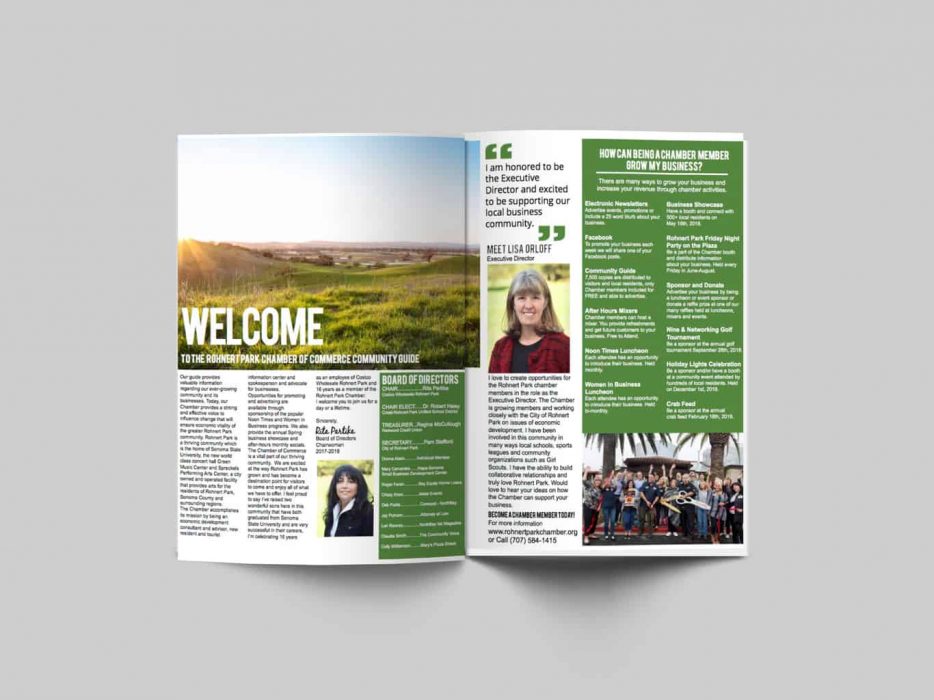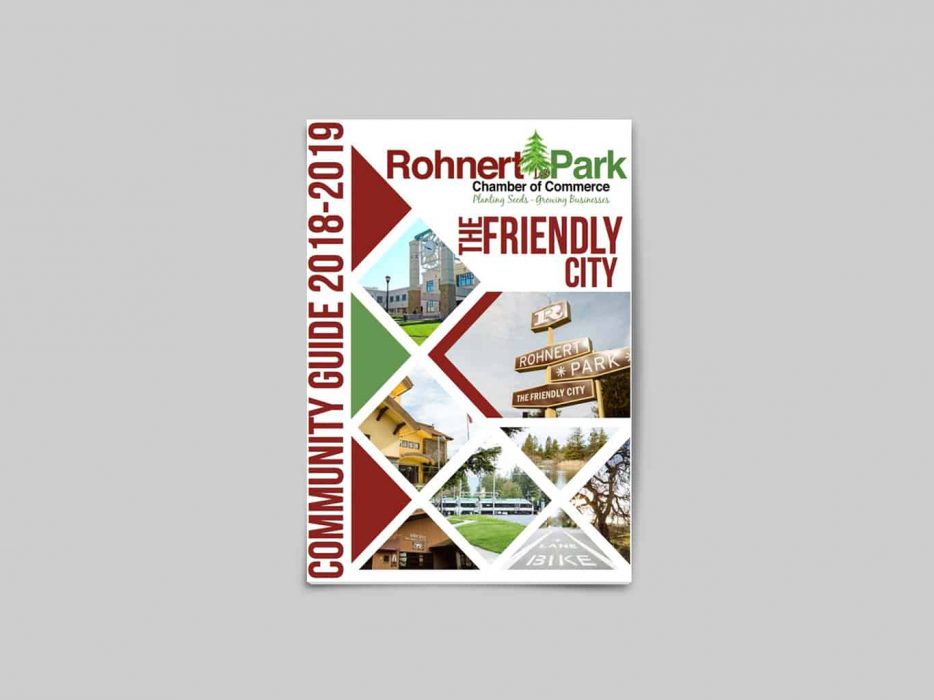 Overview
I had the honor of working with the Rohnert Park Chamber of Commerce to create a memorable and informative Business Directory. I created an editorial magazine that featured articles about Rohnert Park, informational pages about Chamber of Commerce membership, and featured local businesses.
scope
I was asked to create an impactful editorial business directory for the Rohnert Park Chamber of Commerce.
process
I utilized there existing color palette, and photography to create a geometrically, simple, and clean design.
tools
Abode Indesign
Adobe Photoshop
Adobe Illustrator
Related Portfolio Items
Check out my other portfolio items that you may like!